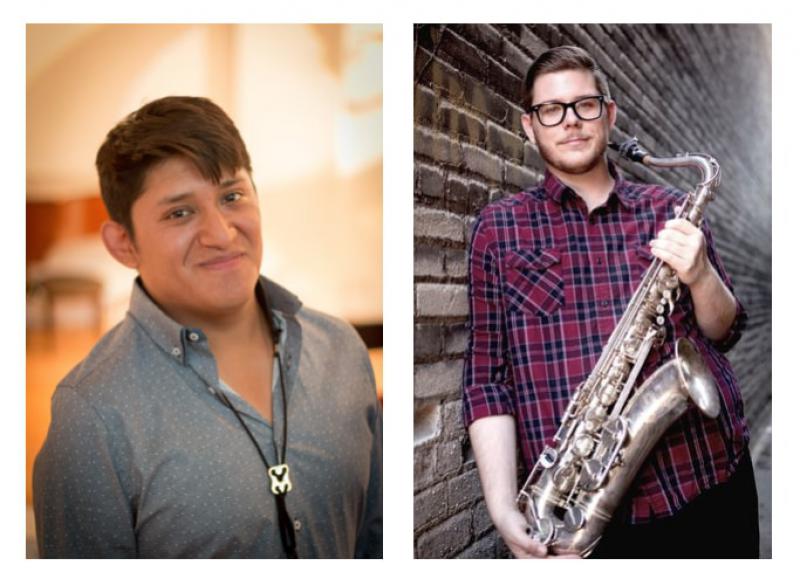 Matt
London
aspires to create emotive music inspired by free improvisation. A graduate of the Royal Northern College of Music and with current doctoral study at Brunel University London, he continues to explore and develop a forward looking approach to his music centered around the impromptu. Today his main musical influences as a performer-composer are drawn from master improvisers and composers such as Paul Dunmall, Barry Guy, Brian Irvine and Paul Rogers to name a few. He leads Ensemble Entropy, a dynamic new group exploring the space between composed contemporary music & improvisation. Dr.
Jeffery Kyle Hutchins
is active as a soloist, chamber musician, improviser, and performance artist. Praised for his "formidable technique" and "enviable uniformity of tone" (The Saxophone Symposium), he has performed in Asia, Europe and North America. He has been awarded grants and competition prizes from Downbeat, Music Teacher's National Association, Mu Phi Epsilon Foundation, and New Music USA, among others. Hutchins has participated in the creation of more than 100 new works and regularly performs with different groups and ensembles. He received the Doctor of Musical Arts and Master of Music degrees from the University of Minnesota where he was a recipient of the Berneking Fellowship. He has degrees in Music Education and Saxophone Performance from the University of North Texas. He teaches saxophone at Virginia Tech and directs the VT Jazz Lab Band.
Matt London, saxophone
Jeffery Kyle Hutchins, saxophone
http://www.mattlondonmusic.com
Amphi Duo

recital

Matt London (1985): The Urgency Of Now, graphic panels for 2 tenor saxophones (premiere performance)

STUDENT CENTER Theatre &TD Semicircular Hall Savska cesta 25