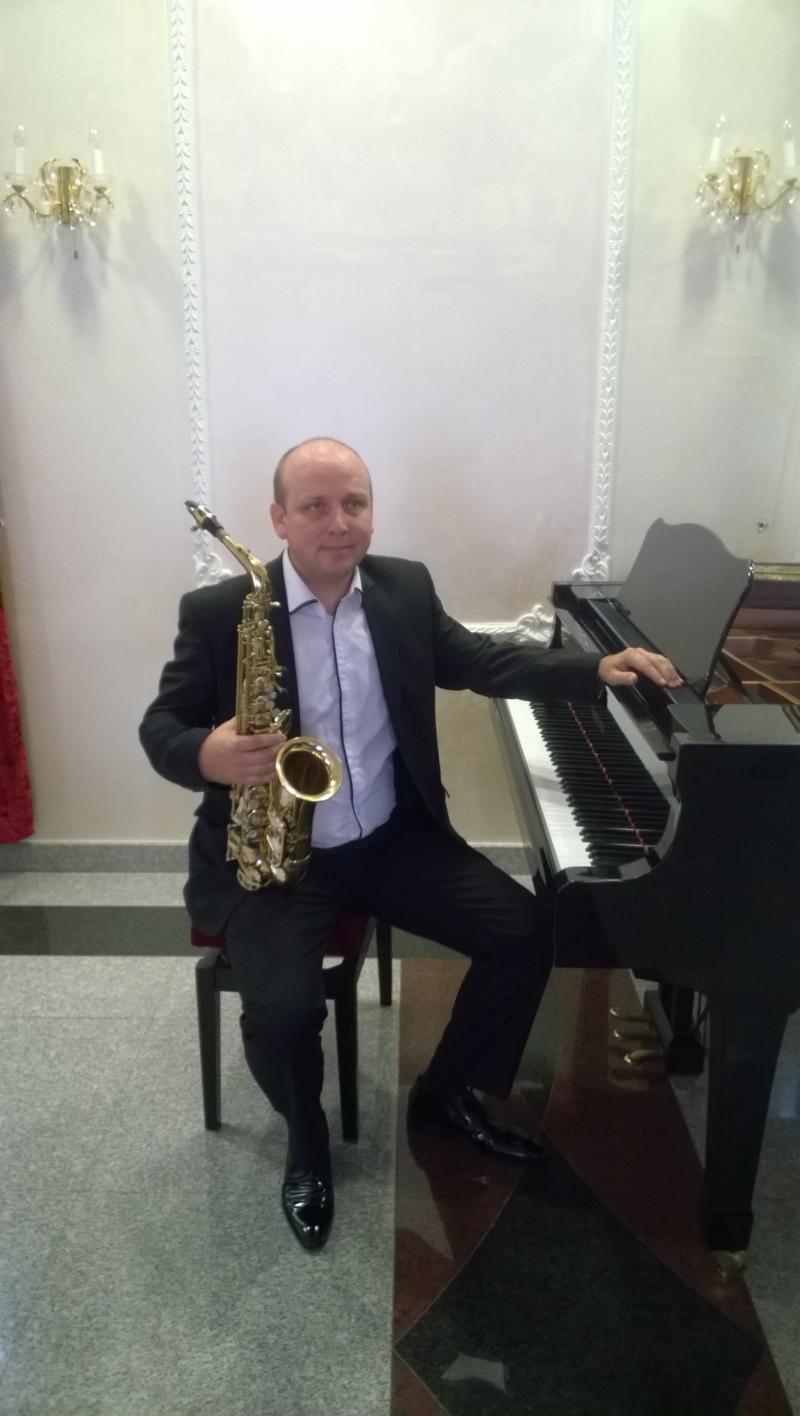 Dr.
Aleksandar Šarović
was born in 1972 in Belgrade. He graduated clarinet in 1996 from the Faculty of Music in Belgrade (the class of professor Milenko Stefanović). He graduated saxophone studies from the Academy of Arts in Novi Sad in 2013 in the class of Gordan Tudor, with whom he completed his master studies in 2014. In October 2017, he received a PhD with an excellent mark on the topic "Semiotics of electronic dance music as a phenomenon of monoculture" at the Faculty of Culture and Media in Belgrade. He works as a professor of saxophone in music school "Marko Tajčević" in Lazarevac. During the years of education, Šarović received several awards at various competitions and festivals. He plays, as a soloist and a member of different groups at numerous concerts throughout his home country as well as abroad. Šarović also performs music on saxophone in numerous city clubs, and he is a resident artist of the "White Night Sensation" festival, organized by famous DJs from Amsterdam in Vodice (Croatia). He participated in the 17th World Saxophone Congress in Strasbourg in 2015 as a lecturer with the topic
Gypsy music on saxophone in the Balkans
. He publishes works devoted to music in scientific journals.
Aleksandar Šarović

lecture

The role of the saxophone in the popular electronic music

ACADEMY OF MUSIC Room 339 Trg Republike Hrvatske 12