Stacy Maugans and Carolyn J. Bryan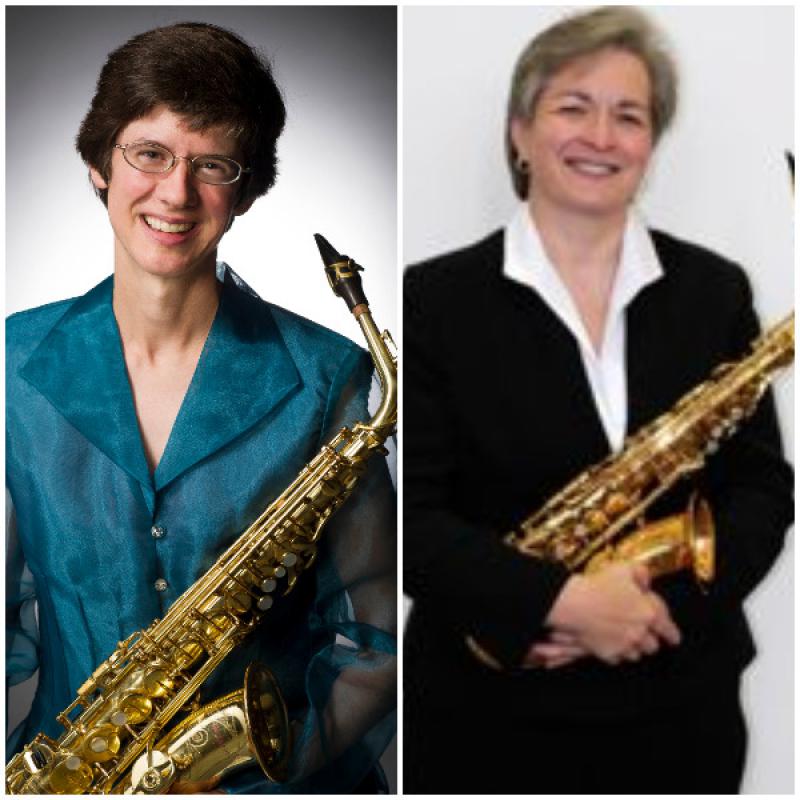 Dr. Stacy Maugans, associate professor of music, teaches saxophone, music theory, and performance pedagogy at Valparaiso University, where she has received the Excellence in Teaching Award. She is also on the faculty of Lutheran Summer Music Academy and Festival. An active recitalist, adjudicator, and lecturer on the history of saxophone in Russia and the former Soviet Union, Dr. Maugans has received grants from U.S. Dept. of Education and Social Science Research Council for studies in Russian and has performed internationally in Russia, Tanzania, Malta, etc. Her performances have included commissions and premieres of works by Jillian Whitaker, Benjamin Krause, David DeBoor Canfield, etc. She earned the DMus, BMus, and BA (math) at Indiana University under the guidance of Dr. Eugene Rousseau and the M.M.at Arizona State University with Dr. Joseph Wytko.
Carolyn J. Bryan is Professor of Music at Georgia Southern University. Bryan received her Doctoral and Master's degrees in Indiana University and the Bachelor of Music Education degree from Baldwin-Wallace College. Dr. Bryan has performed and lectured at the 12th and 13th World Saxophone Congresses, the Southeastern Saxophone Summit, North American Saxophone Alliance conferences, etc. She was a contributor to Women and Music in America. Bryan has been involved in numerous orchestral, chamber, and solo premiers and recorded with the Winds of Indiana. She has also served as conductor for Georgia Southern Opera. Dr. Bryan has been recognized with the College of Liberal Arts and Social Sciences (CLASS) Award for Excellence, CLASS Awards of Distinction in Teaching and Service, and membership in Phi Kappa Phi and Pi Kappa Lambda.
Stacy Maugans, saxophone
Carolyn J. Bryan, saxophone
Stacy Maugans and Carolyn J. Bryan

recital

Benjamin Krause (1985): Variations for two saxophones (premiere performance)

ACADEMY OF MUSIC Vaclav Huml Hall Trg Republike Hrvatske 12