David Stambler and Hannah Creviston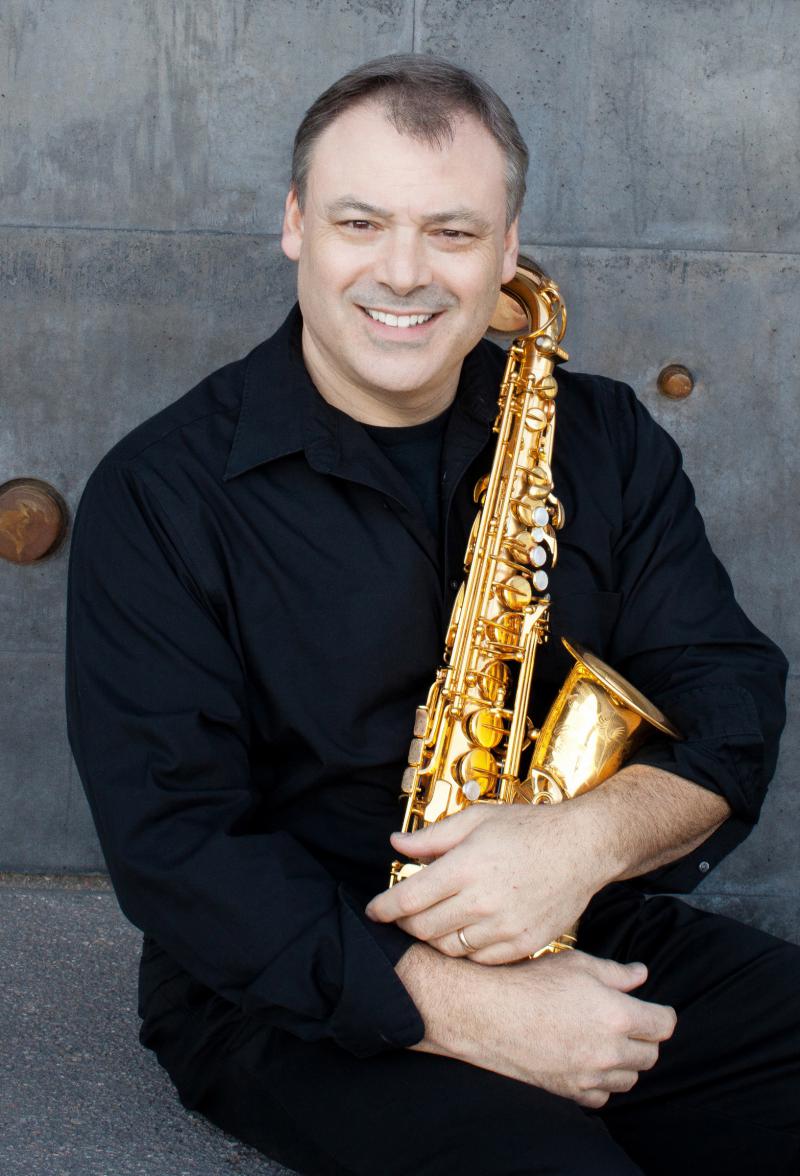 Originally from the Washington, D.C. area, saxophonist Dr.
David Stambler
has established himself as a dynamic and active performer throughout the United States, performing both jazz and classical music. His concert activities include recitals and appearances as a symphonic soloist, as well as "on-call" engagements as saxophonist with many orchestras including the Annapolis Symphony, the Bay Atlantic Symphony, the Richmond Symphony, the National Gallery Orchestra, the Baltimore Symphony, the Baltimore Chamber Orchestra, and others. He has performed extensively internationally and has appeared with dozens of orchestras across the United States as saxophonist and manager of the renowned saxophone ensemble, the Capitol Quartet. A veteran of thousands of professional performances, he has performed at concert halls and jazz festivals throughout the U.S. Stambler has recorded with Capitol Quartet, Baltimore Symphony, the Baltimore Chamber Orchestra, numerous pop artists, and has played clarinet and saxophone on dozens of nationally broadcast radio and television commercials, soundtracks and video games. Dr. Stambler studied clarinet at the Oberlin Conservatory and then received his Bachelor of Music degree in saxophone from The University of Michigan, where he was a student of Donald Sinta. He is currently Professor of Saxophone at Penn State University.
David Stambler, saxophone
Hannah Creviston, piano
David Stambler and Hannah Creviston

recital

Evan Hause (1967): Windy Day Poem

David Stambler (1963): Phaedrus Waking (premiere performance)

ACADEMY OF MUSIC Vaclav Huml Hall Trg Republike Hrvatske 12