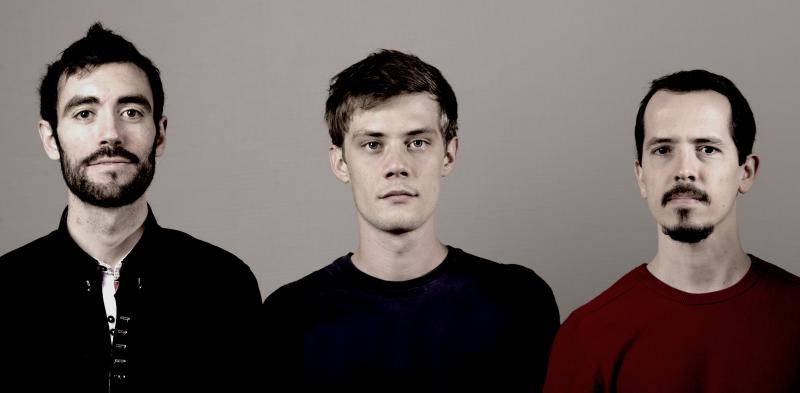 Macunaiming
is a saxophone and piano ensemble formed by Argentinian saxophonist Andrés Castellani and Brazilian pianist Fábio Godoi. After a tour in Brazil and Argentina as a duo, French saxophonist Olivier Duverger joined the group for new projects.
Olivier Duverger
earned his bachelor's and master's degree with high honors at Académie Supérieure de Musique de Strasbourg, under Philippe Geiss and completed additional studies in chamber music and interpretation in Strasbourg and Vienna, under Prof. Lars Mlekusch. Olivier has recently performed in various countries, as part of saxophone duo Miradas Cruzadas or as a soloist with contemporary ensemble Ukho (Kiev). He is a laureate of Salieri-Zinetti (Verona, Italy) and Illzach International chamber music competitions.
Andres Castellani
studied with Marie-Bernardette Charrier at the Conservatoire National de Musique de Bordeaux, and earned his master's degree at the Académie Supérieure de Musique de Strasbourg, in the class of Philippe Geiss. As an advocate of new music he was a member of several contemporary music ensembles: Ensamble LEMC, No Input, Miradas Cruzadas. He now plays with the Ensemble Container #GVA (Geneva) and Macunaiming Ensemble (Strasbourg). He has performed with the Orchestre Philharmonique de Strasbourg, and others.
Fábio Godoi
studied piano at São Paulo State University (Unesp) in the class of André Rangel. At this time he was awarded a grant in the Special Training Program in Music which lead him to participate in the Unesp Studio of contemporary music as a performer and organizer. With Amy Lin he worked in France. He received his specialization diploma at Strasbourg Conservatory and his master's degree in Piano Performance at Haute École des Arts du Rhin/Académie supérieure de musique de Strasbourg. He has appeared at the Festival Suona Francese, the concert series Música no Museu, the Musica festival, etc. He currently teaches at Strasbourg Conservatory and Pôle Sud School of Music.
Olivier Duverger, saxophone
Andres Castellani, saxophone
Fábio Godoi, piano
http://www.duomiradascruzadas.com/
Macunaiming Ensemble

recital

Macunaiming Ensemble: Metaforma

STUDENT CENTER MM Center Savska cesta 25