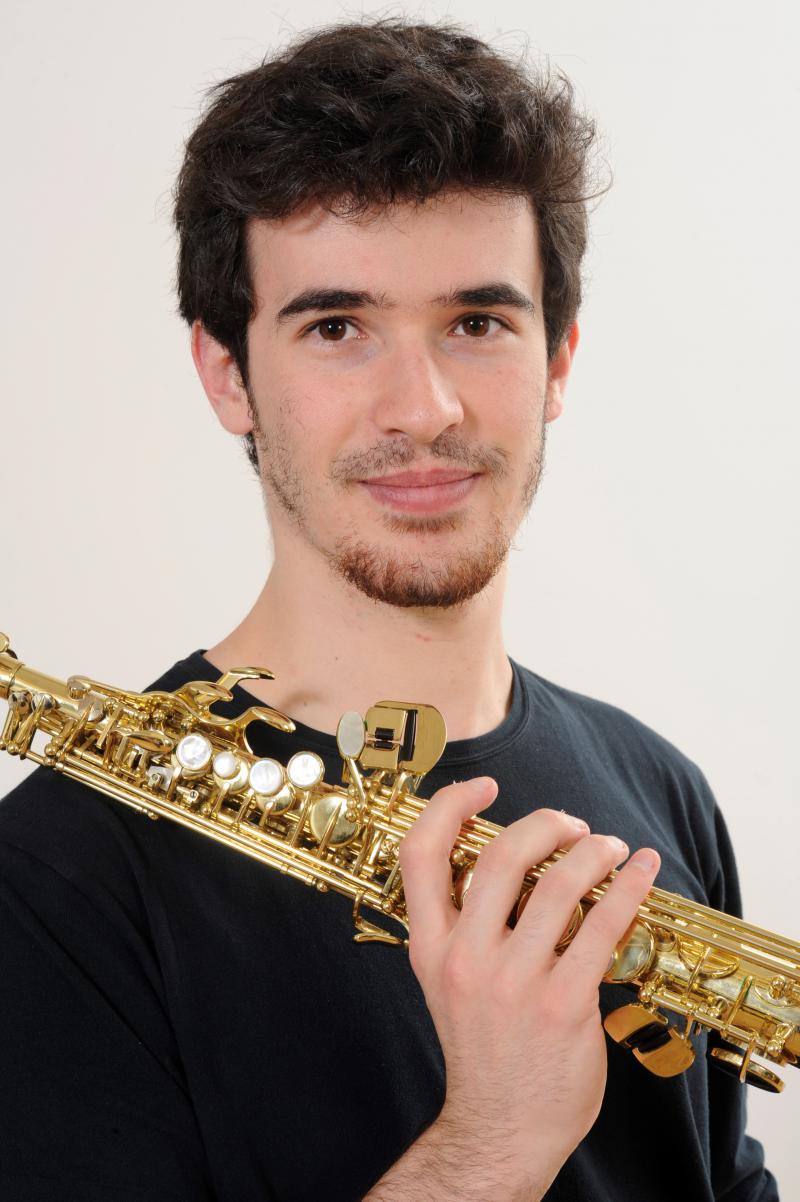 Born in 1994 in Mallorca,
Joan Jordi Oliver Arcos
is a saxophonist based in Zürich. After receiving a Bachelor degree in Conservatorio Superior de Música de Aragón (CSMA, Zaragoza, Spain), he continued his studies with Lars Mlekusch at the Züricher Hochschule der Künste. Unsatisfied with the traditional profile of the saxophonist and devoted to the music of our time, he regularly collaborates with emerging and established composers, as well as with artists from many different fields. His performances include his own compositions, electroacustic music, audiovisual media and free improvisation. He has performed at festivals such as Radical dB (Zaragoza) or Laokoon Festival (Zurich) and participated in academies as Impuls International Academy (Graz) or LAbO #5 (Antwerpen). He has been selected as a fellow participant in the Atlantic Music Festival's program Future Music Lab (Maine, United States) and in the Lucerne Festival Academy (Lucerne, Switzerland).
Joan Jordi Oliver Arcos

recital

Joan Jordi Oliver Arcos (1994): Kunststücke for soprano saxophone and tape (premiere performance)

Joan Jordi Oliver Arcos (1994): Breathe for alto saxophone without mouthpiece and live electronics (premiere performance)

Joan Jordi Oliver Arcos (1994): A self-portrait on glitch for soprano saxophone, motion sensor, live electronics and live video (premiere performance)

ACADEMY OF MUSIC Svetislav Stančić Hall Trg Republike Hrvatske 12