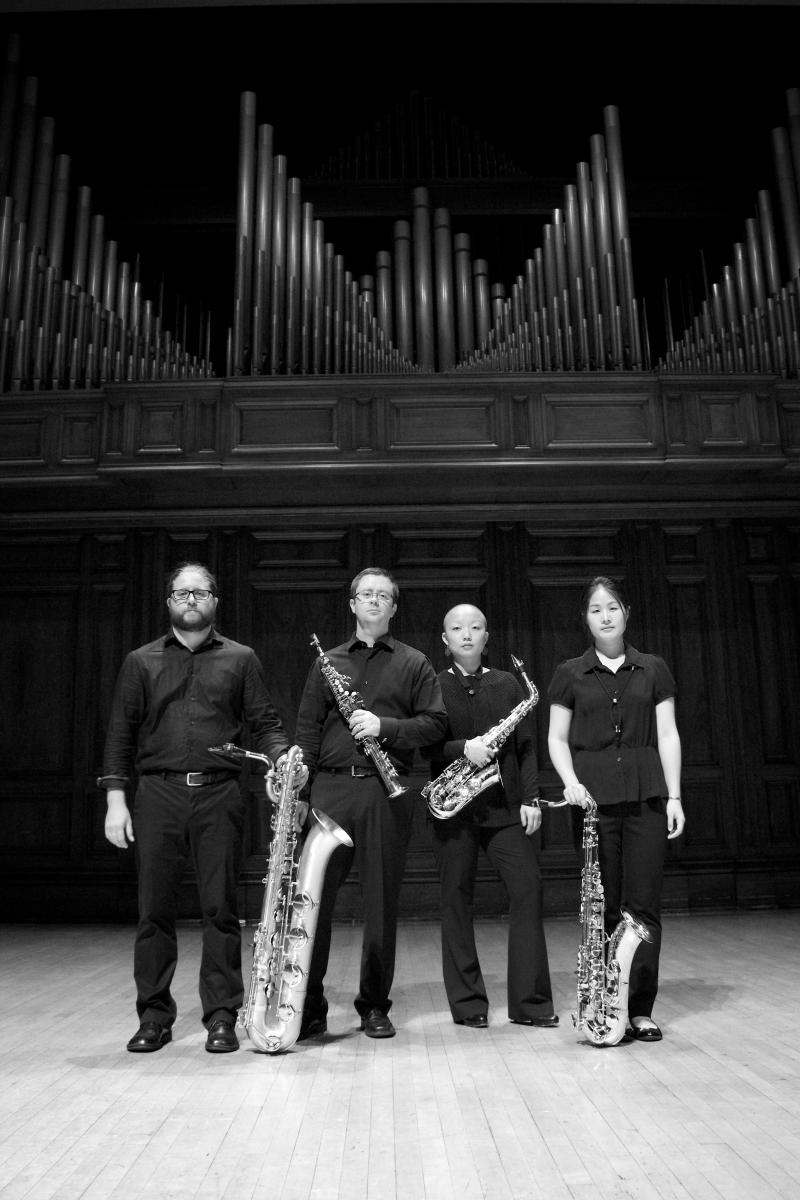 Quadrivium Saxophone Quartet
was formed in 2014 by current and former students at the University of Illinois School of Music with a passion for new music and its importance in the school system. The four members are accomplished soloists and educators in their own rights, having commissioned numerous works for saxophone.
Dr. Chris Anderson
teaches at Richland Community College and has a flourishing private saxophone and clarinet studio.
Jennifer Anderson
teaches elementary and junior high music in Ogden, Illinois. Dr.
Pin-Hua Chen
is Adjunct Lecturer of Saxophone at National Sun Yat-sen University and Adjunct Assistant Professor of Saxophone at National University of Tainan.
Dr. Nathan Mandel
is co-Director and saxophonist for Suono Mobile USA and Music Operations Manager at the University of Illinois School of Music.
Chris Anderson, soprano saxophone
Jennifer Anderson, alto saxophone
Pin-Hua Chen, tenor saxophone
Nathan Mandel, baritone saxophone