YAMAHA TIME - Nobuya Sugawa and Minako Koyanagi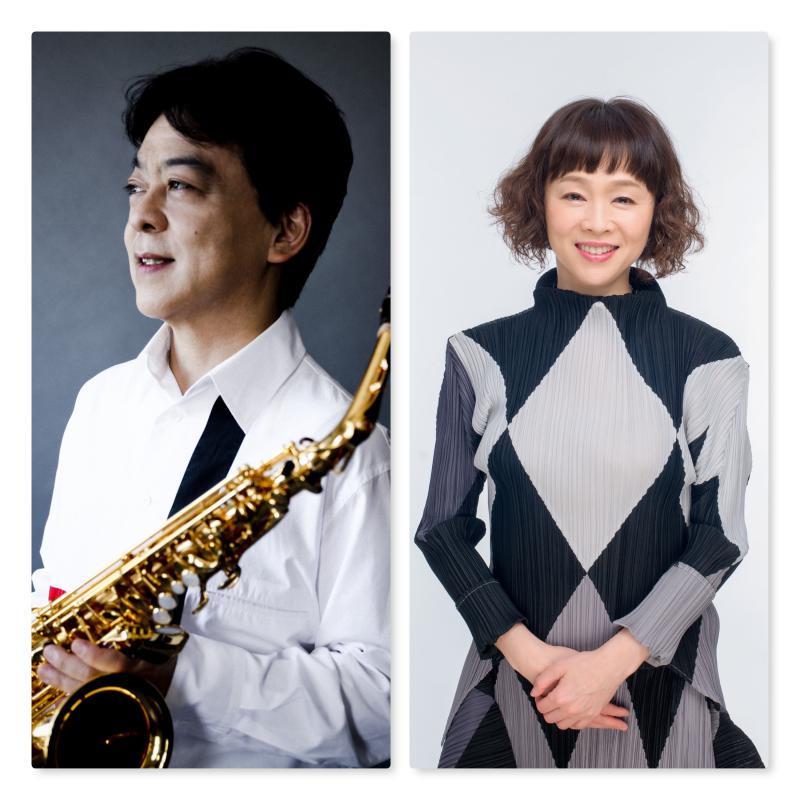 One of Japan's most distinguished saxophonists, Nobuya Sugawa studied at Tokyo University of Fine Arts and Music and has always been admired by many young Japanese saxophonists. Sugawa makes about 100 recital and concert appearances a year and he has recorded more than 20 CDs, including highly acclaimed Takashi Yoshimatsu's Saxophone Concerto Cyber-bird with BBC Philharmonic (CHANDOS) and MADE IN JAPAN (Toshiba-EMI), the Japanese contemporary works. He has worked with most of Japan's leading orchestras, The Philharmonia, BBC Philharmonic, Eastman Wind Ensemble, Orchestra d'Harmonie de la Garde Republicaine, and Aargauer Symphonie Orchester in Switzerland, Württembergische Philharmonie in Germany. In 2001, he worked with NHK Symphony Orchestra on their regular program, conducted by Charles Dutoit. He toured with the jazz bassist Ron Carter in 2000 and with the guitarist Martin Taylor in 2002, and in 2003, he played at Musikverein Brahmssaal (Wien). He has also given master classes at music colleges throughout Japan, Europe and the United States.
Minako Koyanagi's career as a pianist deserves high praise for her chamber music performances. As the wife of saxophonist Nobuya Sugawa, she has been performing with him for more than 30 years. She has played the piano parts of almost all duo pieces written by Takashi Yoshimatsu, Akira Nishimura, Jun Nagao, and many others. Koyanagi has been performing with Sugawa in more than 10 CD albums. Along with Sugawa, doing concerts and teaching master classes, she has worked in countries such as USA, Canada, UK, Italy, France, Netherland, Spain, Austria, Poland, Estonia, Latvia, South Korea, China, Taiwan, Hong Kong, Russia, Mexico, Malaysia, and Thailand. Koyanagi's greatest charm is her sensibility of capturing the subtleties of emotion and her flexibility to play along with those emotions of various players. She is a musician whom so many string and wind players eagerly hope to work with.
*
Nobuya Sugawa, saxophone;
Minako Koyanagi, piano
* Yamaha performing artist
YAMAHA TIME - Nobuya Sugawa and Minako Koyanagi

recital

Ryuichi Sakamoto (1952): Fantasia for alto saxophone and piano (European premiere)
Fazil Say (1970): Suite (European premiere)
Johann Sebastian Bach (1685-1750): Chaconne from Partita No.2 for violin solo, BWV 1004 (arr. Nobuya Sugawa)
Chick Correa (1941): Florida to Tokyo sonata for alto saxophone and piano (European premiere)
George Gershwin (1898-1937): From the Place Where Knows Everything (arr. Miho Hazama)

ACADEMY OF MUSIC Blagoje Bersa Hall Trg Republike Hrvatske 12