Don-Paul Kahl and Guests Jackie Glazer and Ensemble du Bout du Monde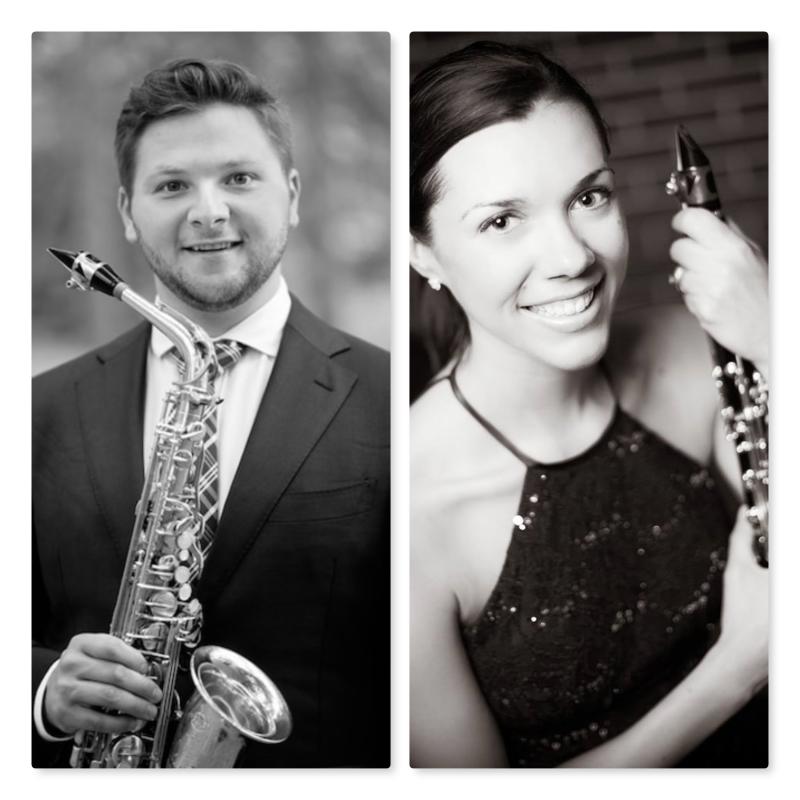 Described by distinguished American composer John Corigliano, as an "artist beyond his time," concert saxophonist,
Don-Paul Kahl
has performed throughout Europe, the United States, Australia, and South-East Asia. He has appeared as soloist with the Thailand Philharmonic Orchestra, the University of Florida Symphony Orchestra and Wind Symphony, and the Susquehanna University Orchestra. As an avid chamber musician, Don-Paul is active with the international saxophone quartet, Ensemble du Bout du Monde (EBM), his duo with clarinetist, Jackie Glazier, Duo Entre-Nous, and with the mixed ensemble, Hectuor Quartet. Don-Paul was a prizewinner at the prestigious 4th Jean-Marie Londeix International Saxophone Competition in Bangkok, Thailand. He was also awarded the Harriett Hale Woolley Scholarship for study in Paris, France. Currently, Don-Paul is working as a freelance saxophonist based in Belgium and is also a doctoral candidate for the Ph.D in Artistic Research with KU Leuven and the Orpheus Institute. He holds degrees from Susquehanna University, University of Florida, and Lemmensinstituut. His primary mentors are Marcus Weiss, Jean-Michel Goury, Jonathan Helton, Geoffrey Deibel, and Gail B. Levinsky, with additional study with Frederick L. Hemke.
Don-Paul Kahl, saxophone
Jackie Glazer, clarinet
http://www.donpaulkahl.com
Don-Paul Kahl and Guests Jackie Glazer and Ensemble du Bout du Monde

recital

Chris Dench (1953): poly(m)metric threads

Stratis Minakakis (1979): Ta Entos




ACADEMY OF MUSIC Svetislav Stančić Hall Trg Republike Hrvatske 12