Emma McPhilemy and Hannah Creviston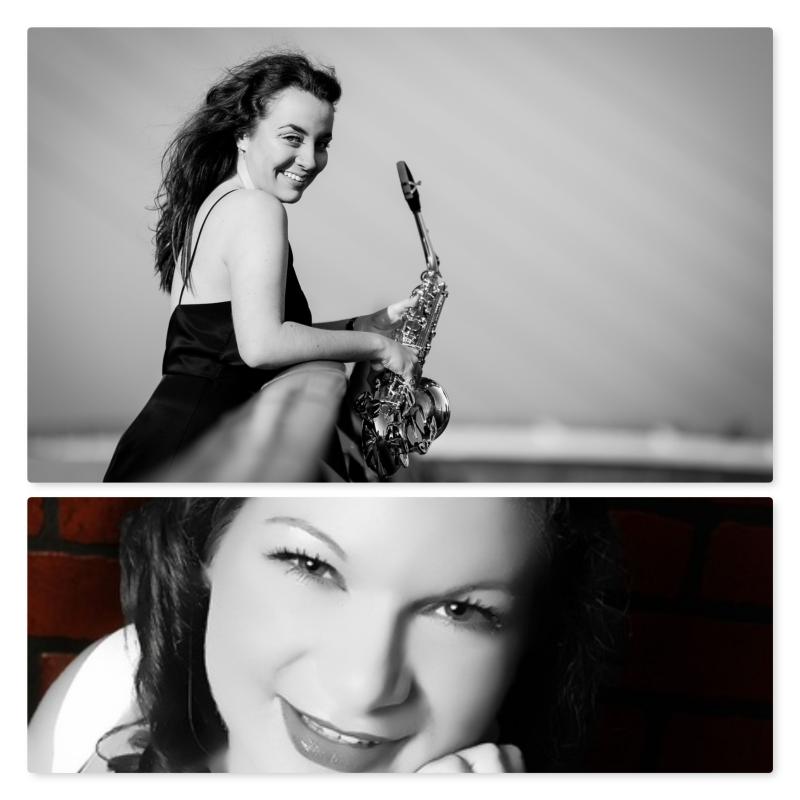 Emma McPhilemy is an international soloist and performer with a highly unique and versatile style to her playing. She performs regularly throughout the UK, Europe and China as a soloist and as leader of 'The Abelia Saxophone Quartet and ensemble'. She recently graduated from The Royal Northern College of Music with a First Class Honours degree, under the tuition of Rob Buckland, Andy Scott and Carl Raven and is currently studying as a postgraduate at The Guildhall School of Music and Drama with John Harle. Recent highlights include touring Europe, the UK and China as the Musical Director and saxophone soloist in Bill Whelan's production of 'Riverdance', winning the 'Star Award' from the Countess of Munster Musical Trust and performing as part of the RNCM's most prestigious competition final, Gold Medal. Emma has also managed several collaborative projects and international tours and performances with other conservatoire students around the UK to China, Switzerland, Portugal and Strasbourg.
Described as "impressive and expressive" (Fanfare Magazine) and "superb...[with] great dexterity, rhythm, and touch" (American Record Guide), Hannah Creviston is Assistant Professor of Practice (Piano Pedagogy), Director of the Music Prep Program, and Coordinator of Class Piano at Arizona State University. She received her B.Mus. in Piano Performance and Music Education with a Piano Pedagogy concentration from the Crane School of Music at SUNY Potsdam, studying with Eugenia Tsarov. A researcher and presenter on the effects of music on children with autism, she holds an M.M. in Piano Performance and an M.MuED in Early Childhood/Elementary Music Education from the University of South Carolina where she studied piano with Scott Price. Prior to joining the faculty at ASU in Fall 2012, Creviston was on the faculty at the Crane School of Music.
Emma McPhilemy, saxophone
Hannah Creviston, piano
Emma McPhilemy and Hannah Creviston

recital

Andy Scott (1966): Three Letter Word

Roshanne Etezady (1973): Streetlegal

Graham Fitkin (1963): Gate

ACADEMY OF MUSIC Vaclav Huml Hall Trg Republike Hrvatske 12