Luis Federico Jaureguiberry and Manuel González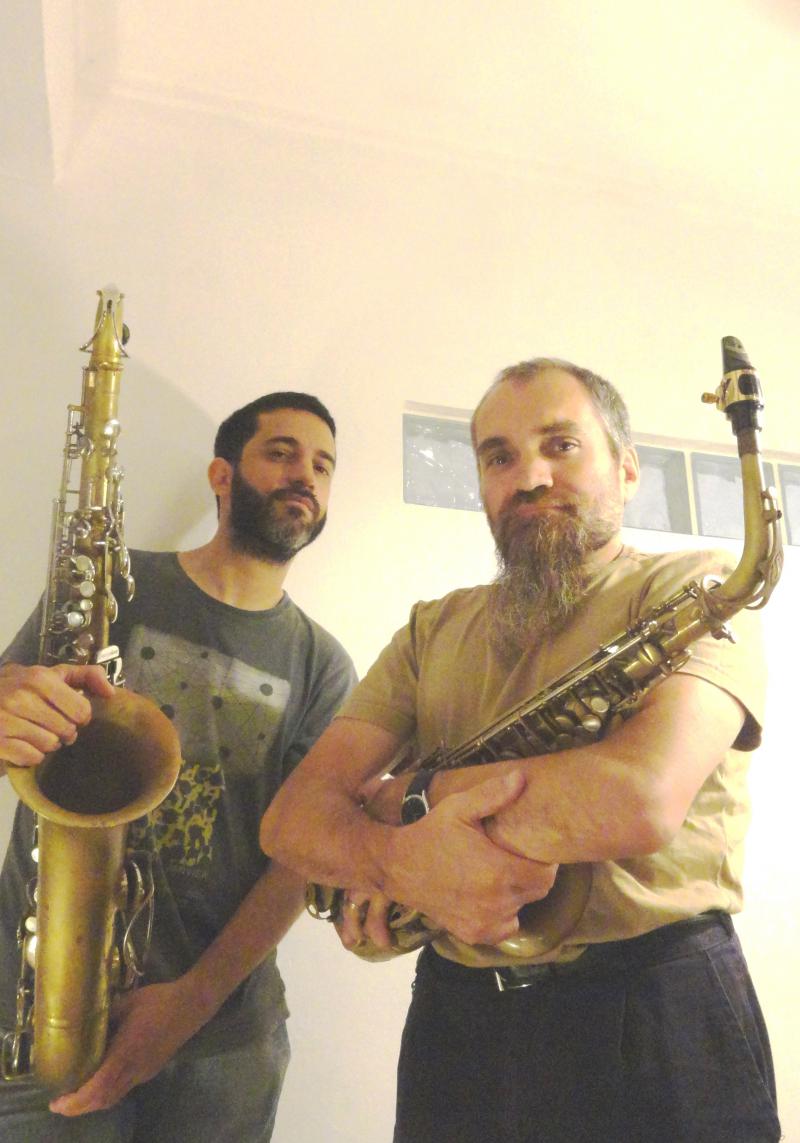 Combining their own compositions with arrangements of tangos, milongas and candombes,
Luis Federico Jaureguiberry
and
Manuel González Ponisio
investigate different timbral, textural and formal alternatives. The members of the duo met at the Faculty of Fine Arts of the National University of La Plata, Argentina, where today they studied composition. Both musicians are also involved with popular music and genres such as rock, salsa, cumbia, tango, candombe, jazz. This influenced not only the repertoire but the ways of approaching it, taking aspects linked to the arrangement as aesthetic profile, individual and collective improvisation and different textural aspects. The rhythmic development and metrical overlays present in the music of the Atlantic coast of the South American continent are also highlighted. Here stands out the presence of rhythmic keys that are presented in more or less explicit ways in the music that the duo develops. The duo made their first performance after an intense year of work at the Nordic Saxophone Festival 2017 in Aarhus, Denmark, playing Piazzolla and original music.
Luis Federico Jaureguiberry, saxophone
Manuel González, saxophone
Luis Federico Jaureguiberry and Manuel González

recital

Luis Federico Jaureguiberry (1971): Mañana del 13-descandombe para Mercedes


Luis Federico Jaureguiberry (1971): Los que se caen-destango

ZRINJEVAC PARK Pavilion Zagreb outdoor Trg Nikole Šubića Zrinskog

Luis Federico Jaureguiberry and Manuel González

recital

Luis Federico Jaureguiberry (1971): Mañana del 13-descandombe para Mercedes
Luis Federico Jaureguiberry (1971): Los que se caen-destango


MUSEUM OF ARTS AND CRAFTS - Atrium Trg Republike Hrvatske 10