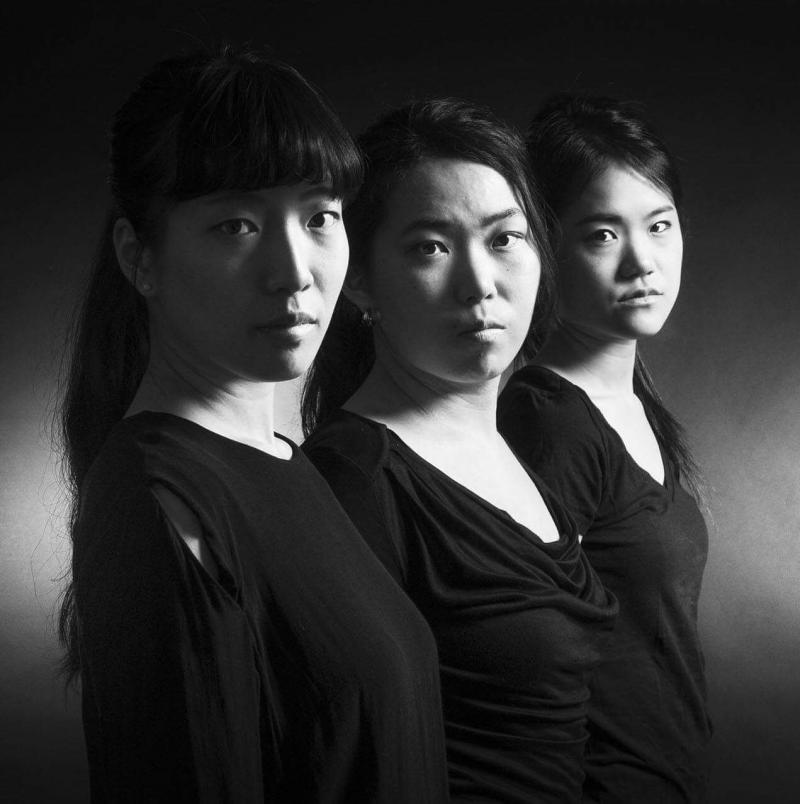 Three japanese musicians met while studying in Strasbourg and formed Ra+. Since 2015 they have been trying to discover new point of view in the field of contemporary music.
Yui Sakagoshi
obtained her Bachelor of Music Degree at the Osaka College of Music under guidance of Asako Inoue, and a Master's Degree in Musical Interpretation at the Haute École des arts du Rhin in Strasbourg under the guidance of Philippe Geiss. She participated and performed on Saxopen in 2015, Portrait - Jean-Claude Risset, Festival Musica in Strasbourg, Academy of Stockhausen in Kürten.
Kanae Mizobuchi
is soprano who studied at the Kunitachi college of Music in Japan. She later continued to study at the CRR of Strasbourg in the class of Françoise Kubler and Marie Kobayashi. In 2017 she participated the Delian Academy for new music as a guest artist.
Noriko Kawamura
, percussionist, earned her Bachelor and Master degrees from Nagoya University of the Arts. The first prize winner at Gifu International Music Competition, Noriko started studying in France at the CRR of Lyon in 2012, and she currently studies at Haute École des arts du Rhin in Strasbourg under the guidance of Emmanuel Séjourne. Her performances include with the Central Aichi Symphony Orchestra, Nagoya Philharmonic Orchestra, Ensemble Relecture et Création, Emsemble Linea.
Yui Sakagoshi, saxophone

Kanae Mizobuchi, soprano

Noriko Kawamura, percussion

Ra+ Trio

recital

Georges Aperghis (1945): Sept Crimes de l'Amour for soprano, soprano saxophone and percussion


Thomas Kessler (1937): Is it? for soprano and soprano saxophone

Thierry de Mey (1956): Silence must be!

STUDENT CENTER Theatre &TD Big Hall Savska cesta 25