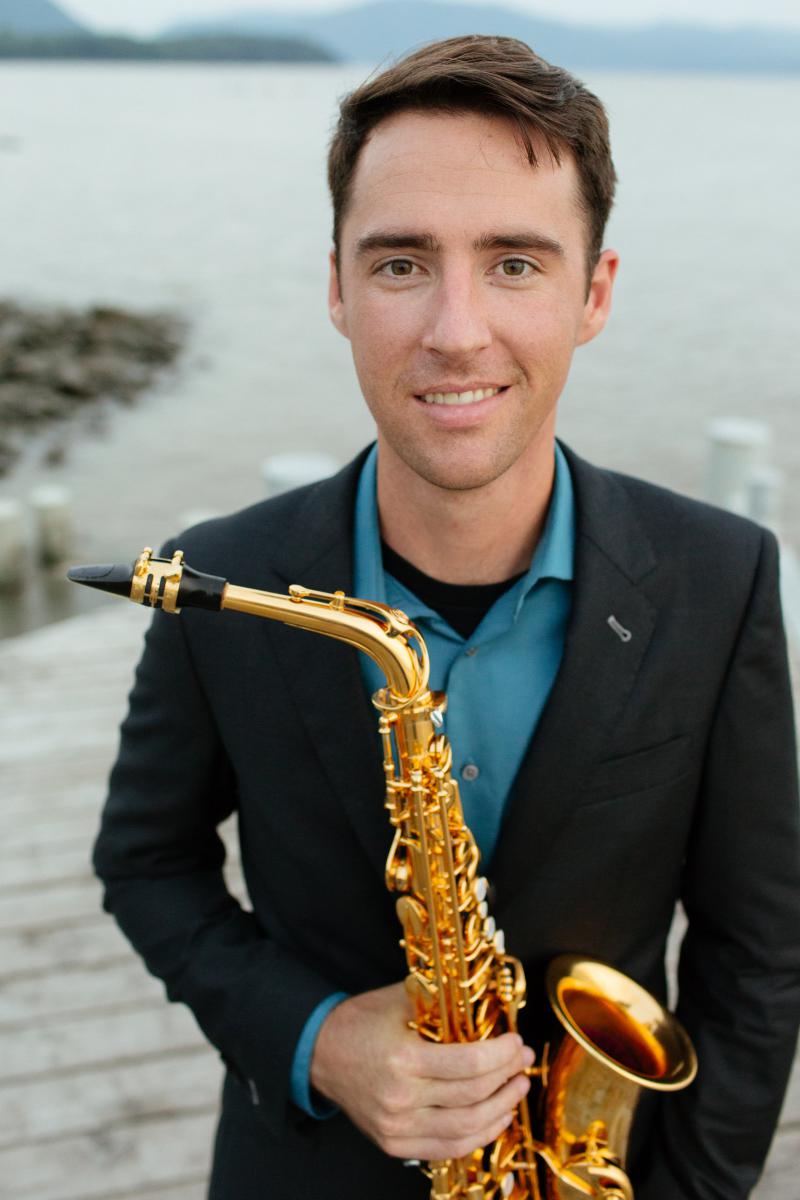 Described by noted American composer Libby Larsen as "fearless on stage", Dr.
Stephen Page
has appeared across four continents, in the United Kingdom, France, Belgium, Thailand, Hong Kong, Japan, Canada, Australia, and across the United States as a soloist and member of Zzyzx Quartet. Well known for his interpretations of the great original works for saxophone, Stephen has also furthered the saxophone repertoire through the commissioning of new works from composers such as John Mackey, David Maslanka, Dan Welcher, David Rakowski, Ida Gotkovsky, David Canfield, Greg Wanamaker, and Mark Mellits, among others. Stephen has won awards at many international and national competitions, including 1st Prizes at the North American Saxophone Alliance Solo Competition, Music Teachers National Association Chamber Music Competition, AUREC Saxophone Competition and the Yamaha Young Performing Artist Competition, as well as a silver medal at the Fischoff Competition. Dr. Page has released ten recordings as a soloist and chamber musician, which can be heard on the Enharmonic, Teal Creek, Crystal Music, and AUR Labels. Forthcoming CD releases include The Saxophone Music of Florent Schmitt, light and shadows, waves and time (the music of Gregory Wanamaker), and the premier recording of John Mackey's Soprano Saxophone Concerto with piano reduction. Currently Dr. Page is Assistant Professor of Saxophone at The University of Texas at Austin Butler School of Music, and is a former student of Eugene Rousseau, Otis Murphy, and Kenneth Tse.
Liz Ames
is a collaborative pianist who is passionate about performing and working with instrumentalists, vocalists, and composers. Liz began working at Northwestern University in September, 2013 as a staff pianist; primarily working with the saxophone studio. Liz received permission to create piano reductions for several concerti. These reductions are a part of Liz's life-long project of making saxophone concertos more available to saxophonists. Liz completed her doctorate in Collaborative Piano from Arizona State University in April, 2013.
Stephen Page, saxophine
Liz Ames, piano
Stephen Page

recital

Gregory Wanamaker (1968): Night Set for soprano saxophone and piano - Night Sparks, Night Song, Night Ride (premiere performance)

ACADEMY OF MUSIC Svetislav Stančić Hall Trg Republike Hrvatske 12