Farrell Vernon 21st Century Sopranino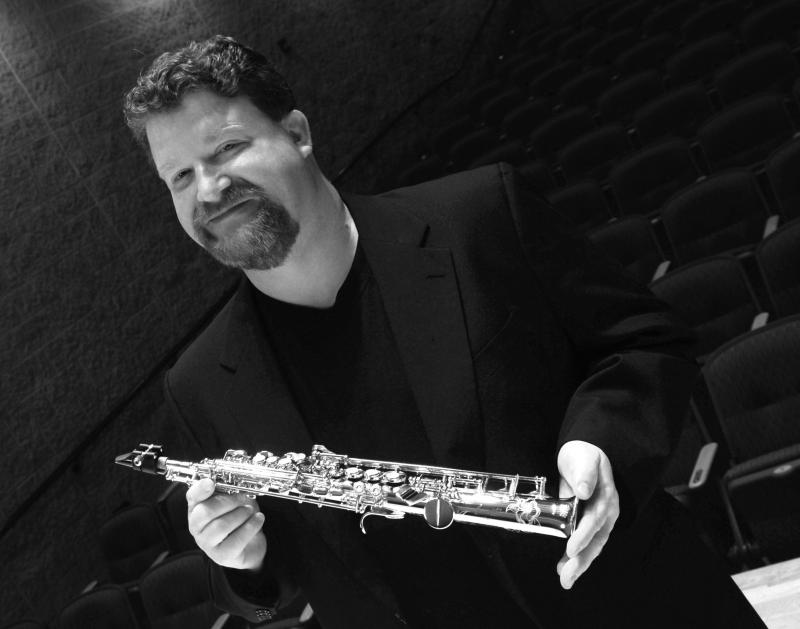 Dr.
James Farrell Vernon
is Associate Professor of Saxophone & Jazz Studies at Purdue University-Fort Wayne, and a 20 year veteran as a university professor. Dr. Vernon taught Saxophone & Jazz Studies at Southeastern Louisiana University, James Madison University and the University of Northern Colorado. Vernon holds degrees from Indiana University, University of Denver and University of Northern Colorado. He has performed at numerous NASA conferences, and World Congresses in Minneapolis (US), Bangkok (Thailand), St. Andrews (Scotland) and Strasbourg (France). Additionally, Dr. Vernon has performed in Monte Carlo (Monaco) and Rome (Italy). His classical CDs include three sopranino releases: Convergence, High Notes and The Forgotten Saxophone, as well as The Music of William Schmidt with the Sempre Saxophone Quartet on alto. His 2013 sopranino saxophone release, Convergence, was chosen as "CD of the Month" in the Austrailan Clarinet and Saxophone Magazine. All three of Vernon's sopranino CDs received excellent reviews in the Saxophone Journal. Vernon has 50+ arrangements and compositions listed with Dorn Publications.
Farrell Vernon, soprano saxophone

Hamilton Tescarollo, piano

Andy Wen, sopranino saxophone

John Krebs, piano

& guest cellist, guest guitar-player
Farrell Vernon 21st Century Sopranino

recital

Farrell Vernon (1967): Dance of the Saguaros (premiere performance)


Dalen Wuest (1991): Suite for two sopranino saxophones and piano (premiere performance))

Tim Reed (1976): Red Forest Suite (premiere performance)

ACADEMY OF MUSIC Vaclav Huml Hall Trg Republike Hrvatske 12