Dionisios Roussos and Sae Lee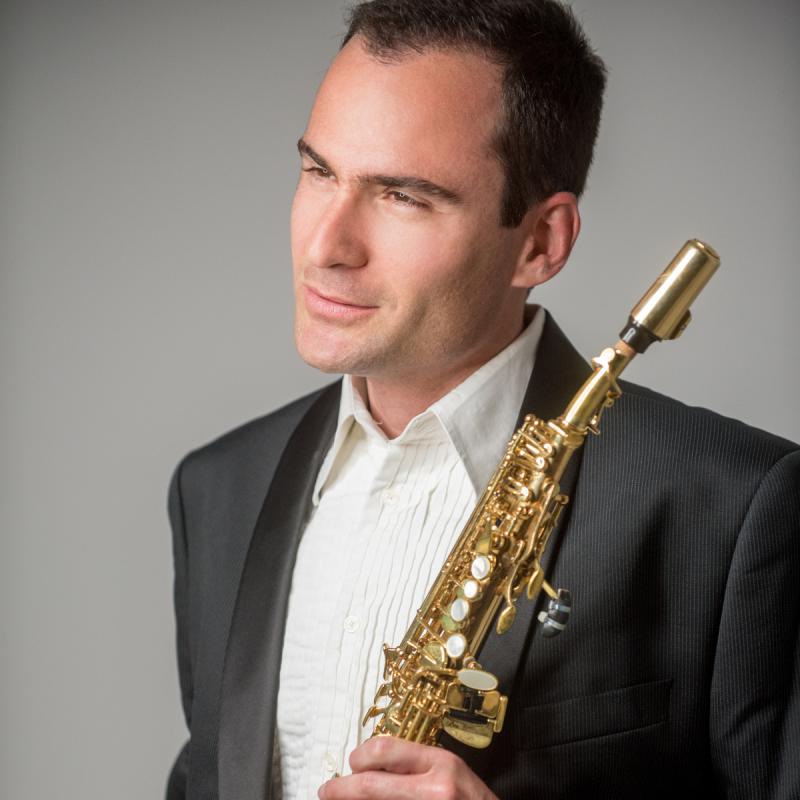 Born in Athens in 1979,
Dionisios Roussos
studied saxophone at the Athens Conservatory. He graduated with high honours from the class of Th. Kerkezos). He has also attended master classes with Jean Marie Londeix. He won many prizes - in 1998 he took the Chamber music award from the Athens Conservatory and in 1999 the Award of the national radio and broadcasting corporation E.R.T. In April 2006 he was awarded the gold medal at the national competition and in April 2007 he got the 1st prize at the International saxophone competition in Lamia. As a soloist he has performed with the Louisiana Symphonietta (U.S.A), Guang-Xi Symphony Orchestra (China), Harbin Symphony Orchestra (China), Jeju Philharmonic Orchestra (S. Korea), Athens National Broadcasting Orchestra, Athens Orchestra of Colors and Athens Contemporary Orchestra. He gave recitals in the US (Louisiana, Texas and Missouri), in China (Beijing, Guang-Xi) and Greece (Athens, Thessaloniki), as well as in in Cyprus and Italy. He is a member of the Athens Saxophone Quartet, (Greek and American soloists), and a member of the Piraeus Saxophone Orchestra.
Dionisios Roussos, saxophone
Sae Lee, piano

Dionisios Roussos and Sae Lee

recital

John M. Kennedy (1958): Lamentations: Hayasdan for alto and soprano saxophone and piano




ACADEMY OF MUSIC Fran Lhotka Hall Trg Republike Hrvatske 12