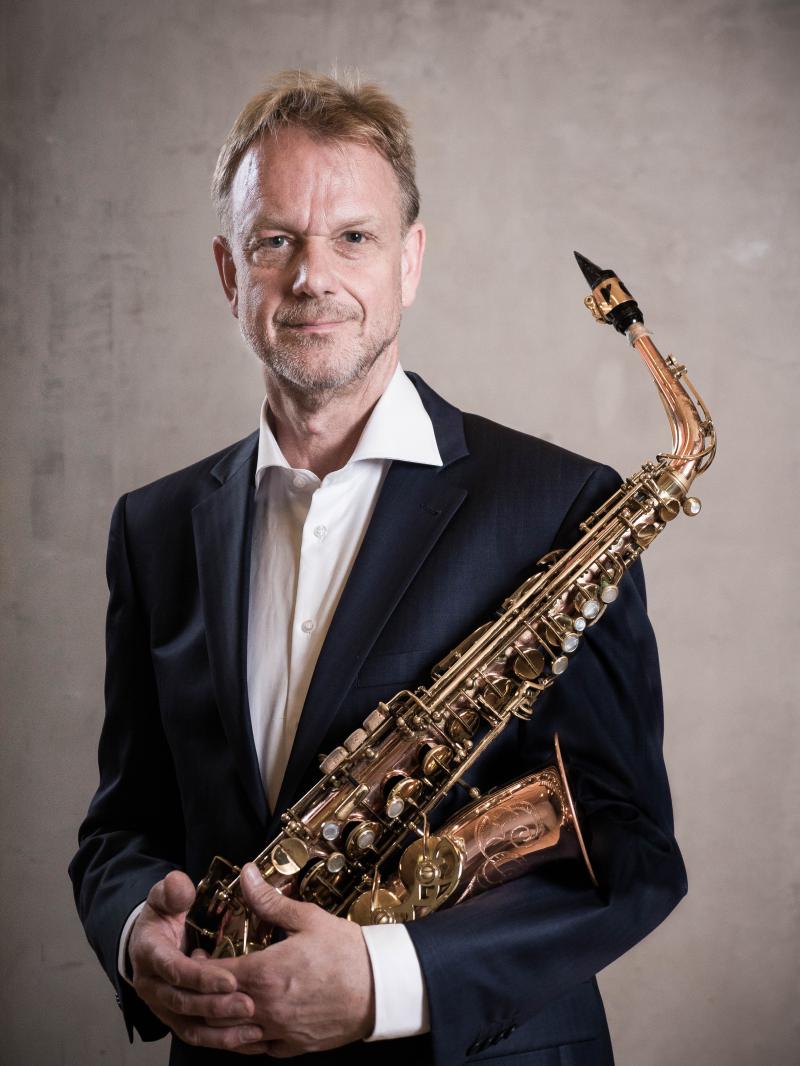 Since his 1982 solo debut in Rome, performing the 'Concertino da Camera' by Jacques Ibert, Arno Bornkamp has played more than two hundred concerts with orchestras around the world, including the most important works from the saxophone repertoire in addition to new concerti written especially for him. In addition to his solo career, chamber music is one of Arno Bornkamp's great loves. For over thirty five years Bornkamp has been a member the Aurelia Saxophone Quartet and his duo with pianist Ivo Janssen exists almost as long. Additionally, Bornkamp has taken part in a unique ensemble: Clazz Ensemble, made up of musicians from both the jazz and classical worlds.
The many CDs he has made on various labels since 1990 have garnered national and international praise.
Arno Bornkamp is a renowned teacher, leading an international saxophone class at the Conservatory of Amsterdam.
Arno Bornkamp

recital

Felipe Salles (1973): Gaudí Sketches No. 2 for alto saxophone and piano - Casa Milá (premiere performance)


Piet Swerts (1960): Horta Suite for alto saxophone and piano (premiere performance)

ACADEMY OF MUSIC Blagoje Bersa Hall Trg Republike Hrvatske 12

Arno Bornkamp

lecture

How to make using Légère reeds the 'Signature' of your sound


ACADEMY OF MUSIC Room 339 Trg Republike Hrvatske 12